What to Wear for Sightseeing: Outfit Proposal For Strolling Split city + Interesting Facts about Split City (part 1)
Dressing for sightseeing seems simple enough. You wear comfortable clothes, right? But what is the true purpose of sightseeing? Why taking vacation photographs you can brag with! I'm kidding, obviously, but while I firmly believe in the importance of living in the moment, we all know taking photographs is often a part of our daily lives. Photographs allow us to recreate moments and memories. Moreover, if you like fashion (or happen to be a travel/lifestyle/ fashion blogger or influencer) you'd also want your outfit to look cute. It's as much about you as the sights. What? We feel better when we're happy with what we wear. My outfit proposal of the way is comfy, but eye-catching. I wore an animal print top (that I've been wearing since my adolescent days), a vintage yellow skirt ( a part of a vintage suit I own) and sneakers. The result? An outfit I loved but felt comfortable wearing. And now let's talk a bit about the sights, shall we?
What makes the historical centre of Split special is the fact that the 'old part of the city' is placed within preserved walls of a ancient palace. The walls are still standing and they are quite pretty to glance at and all if you're into that kind of thing and I know I am. A city build by a Roman emperor Diocetian, the only Roman emperor to ever willingly abdicate so that he could come and live the rest of his days here? Try to top that! What a way to retire, right? Split started its life as a summer palace to a Roman Emperor. Well, sort of. It was actually inhabited even before the ancient Romans set foot here and might be Greek in origin. Before the Greeks, there were other inhabitants and tribes. Everything is ancient in these parts. Great thing about Europe is that you can often not only see the past with your own eyes, you can touch and smell it as well. If that's not potentially educational, I don't know what is.
FOUR GATES: IRON, GOLD, SILVER AND COPPER GATES
The old historical city, the so called 'city centre' is hidden within these beautiful centuries old walls. One of the main attractions when it comes to these historical walls themselves are certainly the gates. In the old days, the four main gates were made of gold, iron, silver and copper.
From the original four gates,three gates are still standing.
The one I'm standing in front of is the norther gate, better known as 'silver gates'. Well, the silver part is gone but the gates still stand. The norther gate is more simple when it comes to its appearance, especially compared to the golden gate, but I think they are all quite amazing. I would say that all the gates are a must see sights, and you won't have problems locating them because they are quite grandiose in size.
Here you can see the gates from another angle. They sure do look pretty. I wish I had gates like that, but then again it would make probably my home drafty. It's fabulous how those ancient architects seems to have thought of everything, though. There really is a lot to see within Diocletian palace. As you can see, this area can get quite busy, being one of the main city attractions and all, but I haven't had the time to come here early in the morning because it was midday when we arrived. That's what you should do if you want to avoid the crowds, come here early in the morning. My stay in Split was actually quite short, I only made a stop here before leaving to have my surgery in the capital and we all know how badly that ended.
THE CATHEDRAL OF SAINT DOMNIUS: THE OLDEST CATHEDRAL 'TO BE USED IN ITS ORIGINAL FORM' IN THE WORLD
The oldest cathedral in the world to have been continuously used and still preserved in its original form is certainly a must see for history lovers. Funny thing is that this cathedral was originally a mausoleum of Diocletian but early Christians had other ideas. Sorry, emperor Diocletian, but we're going to need your resting place. The patron saint Domnius was one of the martyrs supposedly killed by Diocletian, so maybe that is why they called the cathedral that. Strictly speaking, the church is devoted to the Virgin Mary and the tower to saint Domnius, but people tend to call it 'saint Domnius'. The cathedral's tower you can see in these images was build much later, but that doesn't make it any less worthy of a visit. If you visit Split city, climbing the tower is a must as it provide a magnificent panorama of the old historical city centre. The last time I climbed the tower I was with my husband. Now, I'm not afraid of the heights but I did mind the fact that the stairs were so crowded. Next time I climb the tower I intend to choose a less busy time.
PERISTYLE- THE CENTRE OF CITY LIFE
The main square of Roman times is located immediately next to the cathedral that as I explained started its long life as a mausoleum of emperor Diolectian. That makes perfect sense, if you think about it. The purpose of the square was to be the centre of social and religious life. This is where the emperor Diocletian would appear before his folk to be celebrated as the living son of Jupiter. Today there are actors who play the part of Diocletian and appear before the people in a symbolic act of celebrating the city's history. Moreover, because of its natural acoustics and the fact that is absolutely gorgeous, Peristyle often serves as a summer theater in the open. To see opera performed here is truly a magnificent experience as I'm sure you can imagine. If you'd like to do that, be sure to reserve tickets ahead of time, as they tend to sell out quickly. People of Split love their opera singers.
As you can see, there are typically quite a lot of tourists here hanging around here. So, you either relax or don't let it get in the way of your photo taking, or you come here early in the morning when there are less tourists. I love coming here any time. Shame I don't live here anymore! Until I solve my visa problems, I'm not going to able to visit often either. But rest assured! I have more posts about Split scheduled and many more stories to tell. Some places we carry in our hearths, and our proximity to them is of little importance. I'm fortunate to have been able to make the most of my time spent in Split. I was always aware that it was a truly unique place, even when it wasn't as popular as it is today- and I used to walk everywhere! You can never know a town until you explore its every corner on food, I always say. Well, that would be all for today. Thank you for reading!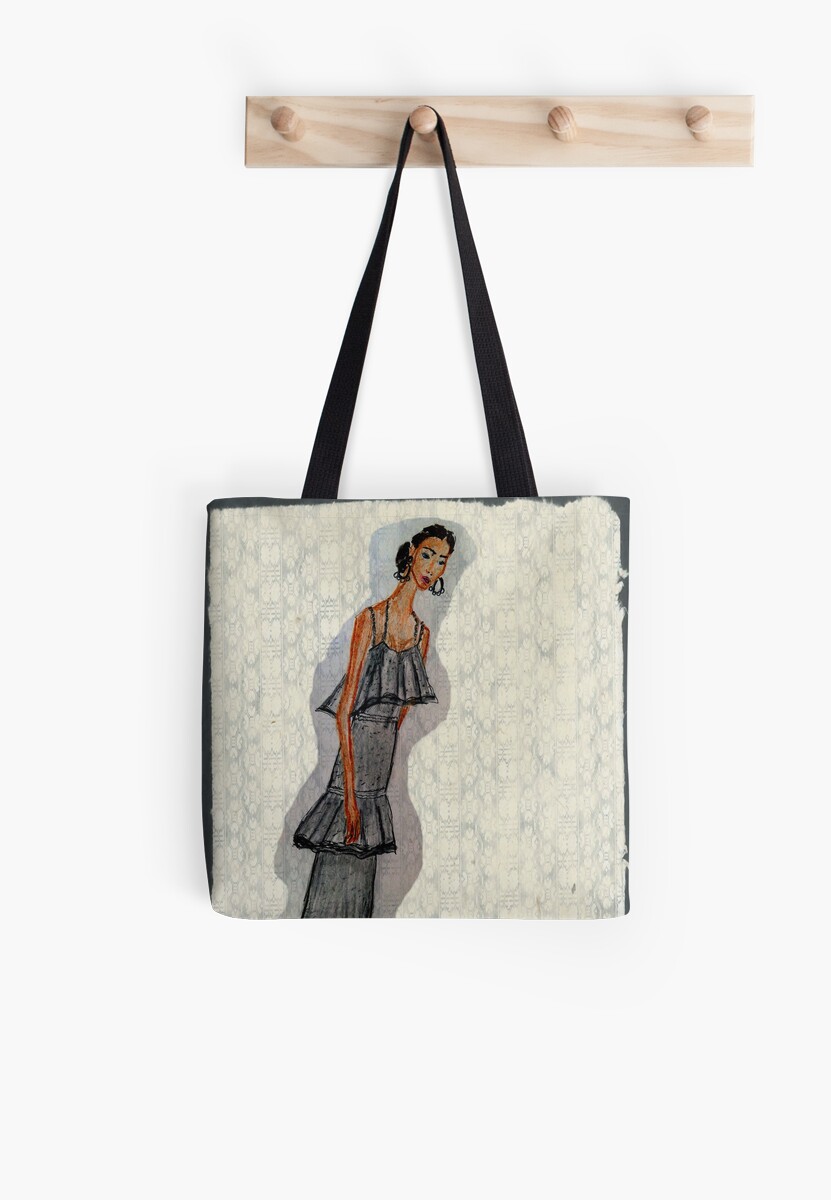 Bag: (from my redubble shop) available here
top: old. skirt: vintage, sneakers: no name, bag: from my red bubble shop here