New Fashion Illustration: A Modern Princess (Making Fashion Illustrations With Acrylic Paints)
Here is a fashion illustration of a red and gold gown. I painted this one without a reference, so it is a fashion design that I've came up with myself. I would love to own a dress like this one. I don't know where I would wear it, but I'd love to own it, because the design is just so glamorous. There is something about this kind of dresses that speaks to most women. Maybe it is all those princess stories we grow up with? I'm getting royal vibes from this dress. Maybe it has to do with colours as well. Crayon yellow, gold and red have both been trending lately. Interesting how this season both pastel and crayon shades are popular, right? Anyhow, I've always loved the combination of red and gold (or yellow). It is such a royal colour combination. I could say the same about blue and silver. Some colours just seem to go well together.
The medium is acrylic paints on paper. I've worked on this painting for a few days because there are many layers to it. Originally I had painted the hair blue but I changed it to green so it wouldn't blend with the background. I had to be careful with the colouring of the dress so that I could convey the shape and the colour of the dress better. There were many layers to this dress but also many details, for example I needed to create a sparkling effect. In addition, I wanted the background to enhance the dress. So, I've put some thought and effort into this one. I'm pretty happy with the result, though. This fashion painting came out nicely. I really do enjoy making fashion art with acrylic paints. I would say it makes fashion illustrations look more artistic. Since I studied this medium on the art classes I'm taking, I've figured out why not?
The original painting is available for sale in my tictail shop (
here
), and prints as well as 27 other products with this design are available for sale in my redbubble shop (
here
). I've made a little selection of products that look cute to me. Thank you for reading and have a great week ahead. Happy Monday!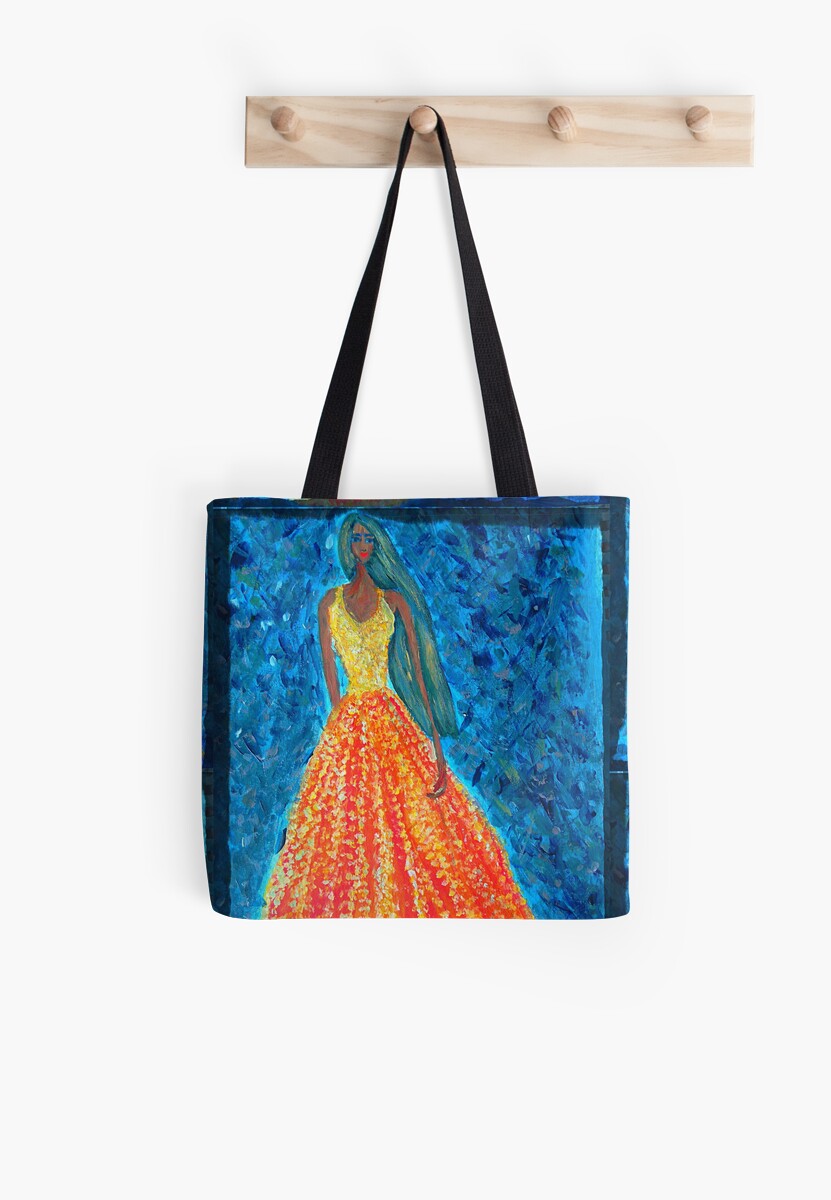 link to my redbubble shop