As far as I can remember, I've always loved fashion illustration and clothes. Both art and clothes always seemed to me like a great way to express our creativity. Mixing my love for fashion with my love for art always came naturally to me. Speaking of which, I find the idea of a fashion design (fashion illustration) worn on clothes utterly fascinating. In the past, I even used to paint and draw fashion illustrations on clothes. However, recently I've learned there are some other (more modern) ways to convey and transfer fashion illustrating onto clothes (and other products). Long story short, I've opened a Redbubble shop (see it
here
or look me up under 'ivanakada'). Basically, Redbubble is an online shop that features works from thousands of independent artists. Today I'm sharing some of my fashion designs now available via the above mentioned shop. Let me know what do you you guys think. Do fashion illustrations look good printed on tops and other products or not? Do you like this idea? Or would you prefer to see something different? Well, I hope you don't terribly mind this idea because today's post will basically be devoted to my fashion illustrations printed on clothes.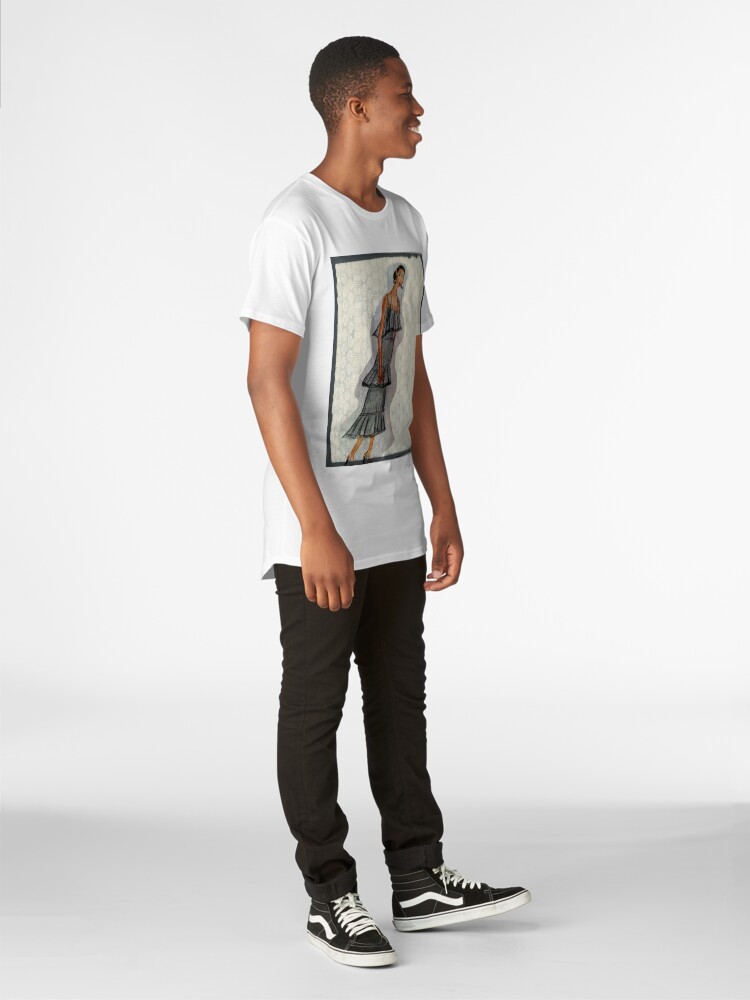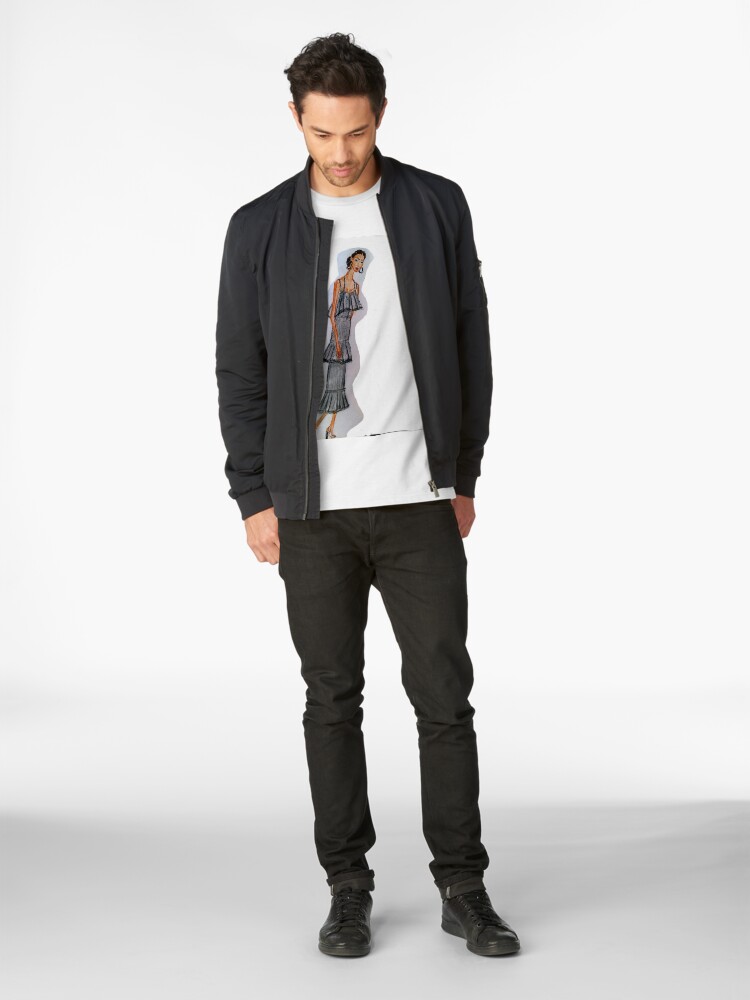 As the post title indicates, today I've shared with you clothing items with prints of my fashion illustrations, but there are also other products available on this site. Since I've opened an account a few days ago, I've kept busy uploading my art. I can't give you my full review of this site yet, because I've only been using it for a few days, but so far it seems easy to use. Customizing your designs on products can be a bit time-consuming, but only if you take the time to edit everything. You can take a more relaxed approach if you're not a perfectionist, but unfortunately I am exactly that. Not only did I spent a lot of time customizing my art to fit the products sold in this shop, I also made special designs to better fit the products. It's been kind of addictive, I have to admit. Time just flies by when you edit and customize your art.
Anyhow, I know you bloggers are a creative bunch, so if you are looking for a place to upload your photography, art or writing, this is one of the sites where you can do it. There are other sites as well, I'll share them with you once I figure them all out or learn more about them. I'm looking into it as we speak, reading site reviews, forums and so on. Naturally, I've also looked this site up and it has really good reviews, but as I said I haven't ordered anything from it so I can't recommend it in that sense- at least not yet. The concept of this store is that the artist can set the fee himself. The standard fee is 20 percent, but I've set it to 10 percent to start off easy. This is neither a sponsored post, nor are there any affiliate links in it (there are links but they are not affiliate). It is just a quick post to inform you about this site and about the fact that some of my art is now available there. As you might know I like to keep it real. If you've used this or similar sites in the past, feel free to share your experiences. Have a nice day!